Engineering Services for Railway Industry
The railway and rolling stock industry
The railway network extends across the length and breadth of the country. Rolling stock refers to any vehicle that moves along a railway, so encompasses heavy freight trains, through to vintage steam locomotives. The rail network is used extensively to move freight across the country, as an alternative to the road network.
How can IRS Surfacing Technologies help you?
Over recent years IRS Surfacing Technologies Ltd has become an invaluable partner in the reverse engineering of parts for the railway industry and with our Safety-Critical status in place, we provide an excellent support service to major companies in this field. We have the expertise and knowledge to repair a wide range of rotors and armatures seals, bearings, deflector diameters, end shields, and various other rolling stock components. Not only have IRS been involved with the keeping of our railway network up and running but we are also delighted to provide our services to various railway museums, the latest being Preston Steam Railway which keeps our heritage alive. The maintenance and upkeep of steam locomotives requires extensive engineering skills, and knowledge, which we are proud to bring to all our projects. Our engineers can, for example, rebuild, or upgrade coatings for the following; bearing diameters, seal diameters, internal bearing diameters, and internal seal areas, which are all vital in keeping rolling stock, rolling!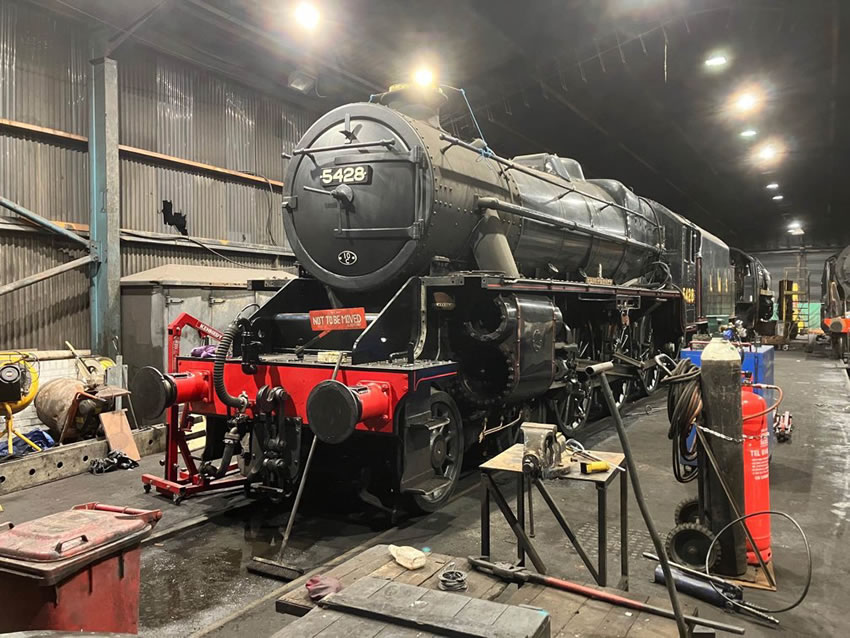 Which service should I choose for my business?
Whether we are reverse engineering important components for your rolling stock, or simply re-manufacturing existing parts, we will advise on the best thermal coatings. This varies according to the pressures and forces placed upon the parts, we commonly use the following types of thermal coatings for rolling stock; hypersonic arc and HVOF coatings.
Why work with IRS for your project
We are proud to work with leading companies in keeping the railway network up and running. When you work with IRS you can be confident that you are working with experienced and dedicated engineers who bring their energy and flair to every project that they undertake. We are constantly researching and investigating advances in surface technology so that we can bring our customers the latest and best solutions for their projects. We invest in our resources so that we can complete projects in a timely manner, reducing your downtime. We are always available for a no-obligation discussion about working with your railway, or rolling stock.